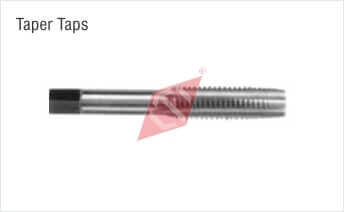 Taper Taps – This style, with a 8-10 thread chamfer, has the longest chamfer of the three to distribute action over the maximum number of teeth; and the taper also acts as a guide in starting the cutting action in the hole.
Taper style taps start the thread square with the workpiece. Taper taps are commonly used in through holes and in materials where a tapered guide is necessary.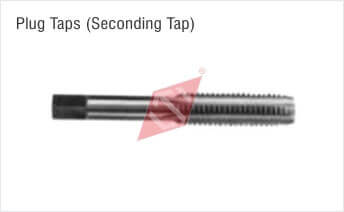 Plug Taps (Seconding Tap)– This style, with a 4-6 thread chamfer, is most widely used in through holes and where there is sufficient room at the bottom in blind holes.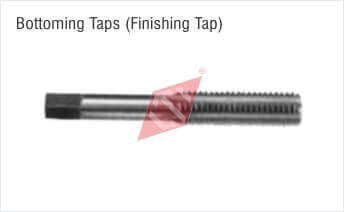 Bottoming Taps (Finishing Tap) – This style, with a 1-2 thread chamfer, is made with just enough chamfer for starting in the hole; as the name implies, it is designed to thread blind holes to the bottom.